10 Healthy Snack Ideas You'll Love
It's 3:30pm and you can't seem to find the perfect snack to keep you energised for the rest of the day? Moreover, a healthy snack? We understand that the struggle is real. So to help you with your quest of snacking healthy in your neverending workdays and keep you energised to boost your productivity level, we have compiled 10 healthy snacks you can easily find/make in your office pantry to snack at your very own desk.
1. Cereal - Who says cereal can only be consumed for breakfast? We typically love Kellogg's Fruit Loops mainly because it's a low-calorie, fun and colourful cereal to satisfy our sweet tooth!
2. Fresh fruits - They are packed with vitamins and minerals. Most importantly it gives us the essential nutrients that are typically underconsumed which includes potassium, dietary fibre, vitamin C and folate (folic acid).
3. Frozen bananas - Bananas are so 2013. Why not spice things up a bit and freeze those fresh bananas as a substitute of ice cream? If you're not a fan of bananas, we have a perfect alternative for you: frozen grapes. All you gotta do is just pick and pack them and leave it in the freezer overnight and voilà!
4. Greek yogurt with fruits - We all know greek yogurt is packed with nutrients but we specifically would like to highlight probiotics in greek yogurt. Probiotics are good bacteria to boost immune system and decrease stomach issues. Everybody loves a happy tummy!
5. Apples with peanut butter - Peanut butter and apple are a good source of fat, protein and fibre. If you're a vegetarian, this snack is a good way to add protein into your diet. Trying to keep up to 'an apple a day keeps the doctor away' with a twist.
6. Almond - Who don't love almonds? We all love it and it is a great hassle-free on-the-go snack that packed with nutrients in this tiny little nut. It is said that almonds can assist with blood sugar control, blood pressure levels, lower cholesterol level, lowering your calorie intake and reduce hunger to promote weight loss.
7. Greek fruit yogurt with almond - Plain greek yogurt and almond might be a little dull, why not use greek fruit yogurt? We tried, we approved. :-)
8. Granola - Granola is a great source of almost everything and best of all, it's crunchy and delicious no matter how you want to consume it.
9. Oatmeal with fruits - Believe it or not this filling bowl of goodness (1 cup cooked) is less than 200 calories. Honestly, it may not taste the best but if you sprinkle some granola and almond flakes, you're good to go.
10. Fruit salad - Bored with just a bowl of fresh fruits? Why not add your favourite salad dressing?
Don't be afraid to mix it up to spice things up! Let us know your favourite snack in the office.
Related
In "Eating Healthy", "Fun at work", "healthy", "Pantry Hacks", "Snacks", "Work Happy"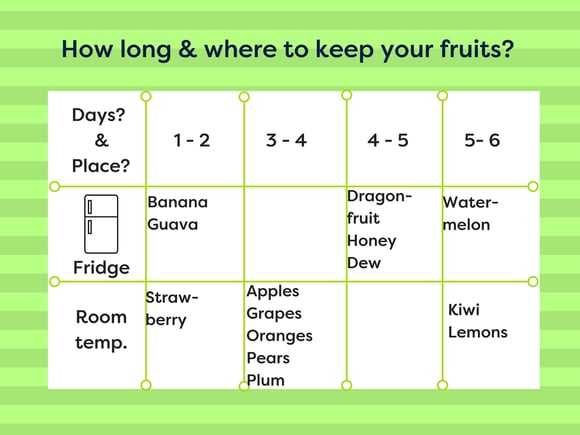 In "Eating Healthy", "Fun at work", "healthy", "Pantry Hacks", "Snacks", "Work Happy"
In "Eating Healthy", "Fun at work", "healthy", "Pantry Hacks", "Snacks", "Work Happy"