Printing your business stationery and promotional materials with Gogoprint
Every business faces the following question on a regular basis: "Where to fulfill the promotional and stationery printing needs of the brand?" While many thought-leaders relentlessly advocated in the last decade that the rise of digital would hasten the death of print, we at Supplycart don't see that happening anytime soon. As members of SMEs or large corporations, we all understand that business stationery and print marketing play a crucial role in reinforcing and spreading our brand image, and creating trust in the eyes of business partners. Printed products from name cards all the way to booklets and brochures, are an integral and essential part of conducting our business on a daily basis.
Unfortunately, getting your company's promotionals and stationery printed can be a tedious and time-consuming task, entailing a lot of back-and-forth communication with printing companies before reaching a price and deadline agreement. So we figured that for you, we would try to find the fastest and most convenient way to print products in Malaysia. So of course, we googled "print name cards in KL" and opened up the entire first page of organic and paid results to see what showed up. After comparing the different options, one website clearly stood out: Gogoprint.
Gogoprint differentiates itself through its user-friendly and well-designed website, which is a rare sight for printing companies. You can think of Gogoprint as the Vistaprint of South-East Asia, as they are also active in Thailand, and looking into more markets to further expand (we reached out to them and asked them). As a printing company, Gogoprint enables SMEs, corporations, and individuals to print their promotional material and stationery (like name cards and flyers). So there's nothing really extraordinary about their product offering, but the way Gogoprint sells and produces those products is what really sets it apart.
What you first notice is how clear and easy-to-use the Gogoprint website is. You just pick the product that you need, and are led to a page where you can choose all the options for that product (like format, paper weight and type, and finishing). The really great thing is that you instantly see an extensive pricelist, and the available delivery dates if you were to order (see below). This shows how committed they are to transparent pricing and the respect of delivery deadlines. You don't need to wait for a quotation for days, but can go ahead and order your products straight away. You even can receive your products as fast as 48h after your order!
If you're not sure about what you need for your product (e.g. which paper weight and/or which finishing), the product pages are filled with useful information that will help you make an informed decision. You can even click through some pictures of actual printjobs fulfilled by the company, to get an idea of the real print quality on offer.
After paying for your order, the only thing you need to do is upload your artwork files to the website. That's that, and your products will be delivered to your address of choice. If there is some problem with your artwork (everything is checked after upload), Gogoprint will contact you and solve it together with you. All in all, the process of configuring-ordering-uploading file(s) is seamless and effortless. In addition to making your life a lot easier for the actual printing, Gogoprint also offers an extensive blog and help section that are destined to help you learn more about printing, artwork closing, and design. This is to ensure that your printing turns out as high quality as it can be. Other online printing websites are available in Malaysia, but none offers the levels of convenience, speed, ease-of-use, and content that Gogoprint does.
Frankly, it is worth checking out Gogoprint's website and trying their service if you have some printing to do soon. We were not disappointed. They're a start-up with the same mindset as us, so we like and recommend them!
Related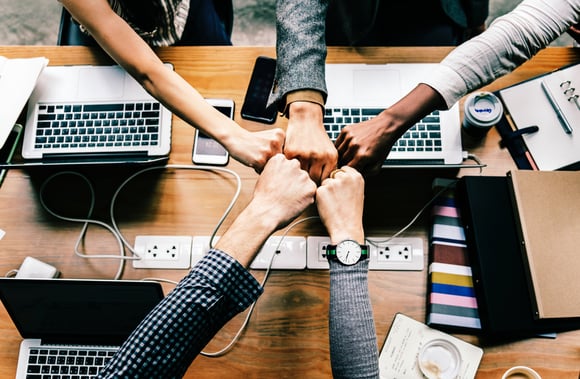 In "Gogoprint", "productivity", "Productivity Hacks", "review"
In "Gogoprint", "productivity", "Productivity Hacks", "review"
In "Gogoprint", "productivity", "Productivity Hacks", "review"