Healthy Breakfast Options
When it comes to healthy breakfast snacks, the options are endless. A healthy breakfast is a great way to start the day; it gives your body the nutrients it needs to get your metabolism working for the day. These nutritious morning meals are quick to prepare. Enjoy them at home—or as you're sprinting out the door.
It's the most important meal of the day—make it count.
1. Savory Oatmeal With an Egg
Take oatmeal to a whole new level by making it savory. Prepare as usual with milk or water, but add a pinch of salt and pepper instead of any cinnamon or sugar. Then top with an over-easy or poached egg and sprinkle on a little cheese for an extra tasty kick.
Running out of oats? Get your Quaker Oatmeal supplies here.
2. Warm Fruit Bowl
Craving dessert for breakfast? Or breakfast for dessert? This gluten-free bowl should hit the spot. Simply bake a berry blend in the oven, sprinkle with dark chocolate shavings, and add a cup of milk.
Don't worry about getting your fresh fruits supplies, we got you covered. Order for your office now whether it's whole fruits or fruit packages.

3. Peanut Butter and Banana Smoothie
Smoothies are a perfect on-the-go snack any time of day. Blend frozen bananas, peanut butter, soymilk, Greek yogurt, honey, and a few ice cubes. If this is a morning snack, keep it in a tight-sealing container and throw it in a gym or workbag. For an afternoon boost, prep it the night before and freeze. Remove in the morning, and it will be thawed and ready to enjoy after lunch. Tip: Add a scoop of your favorite chocolate or vanilla protein for an extra protein boost.
4. Blueberry Almond Overnight Oats
This is the ultimate busy-bee breakfast. Combine oats, chia seeds, blueberries, vanilla, almond milk, and maple syrup in a sealed container the night before. In the morning, top with slivered almonds and half a sliced banana, and you're ready for breakfast. If you're in the mood for something warm, heat in the microwave for 1-2 minutes.
Get your pantry supplies hassle-free from Supplycart today.
Related
In "breakfast", "healthy", "healthy office", "Pantry Hacks", "Snacks"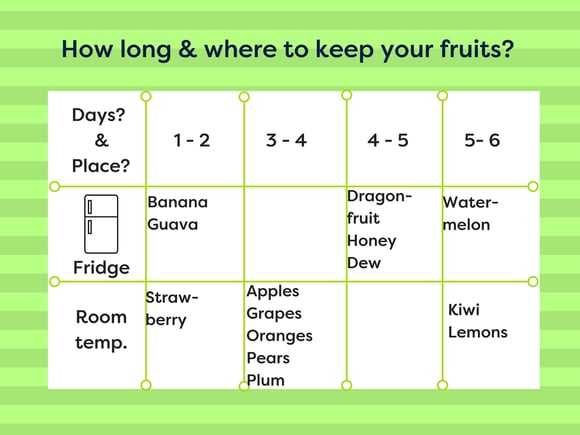 In "breakfast", "healthy", "healthy office", "Pantry Hacks", "Snacks"
In "breakfast", "healthy", "healthy office", "Pantry Hacks", "Snacks"