Shopping for your office essentials should be seamless. Yet, you might be finding yourself between the aisles of a hypermarket for hours as you attempt to cross out an unending amount of items from your shopping list contributed by your colleagues. And that's not even the tip of the iceberg when it comes to the predicaments you may encounter while shopping. Factor in the long line to checkout at the cashier and the amount you have to pay for parking, shopping for your workplace shouldn't be as stressful and time consuming. And most importantly, we don't want you to have any aisle meltdowns like this panda below: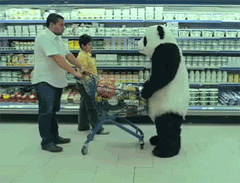 Gif source: Giphy
Here's where we're able to offer you a helping hand. By visiting supplycart.my, you can now avoid all the shopping hassles and get the items you need with a few clicks!
We are introducing a new category  on our blog, User Guides! In the first part of a series of quick guides on using the services on our website, we'll be giving you a quick tutorial on how to sign-up and use your RM 20 off voucher, WELCOME20!
Signing Up
The sign up process is simple, by clicking the "Sign Up" button on the top right corner of our website, you will be lead to simple process of entering your contact details!
Step 1: Enter your details
Pretty straight-forward right?
Step 2: Verify your e-mail address
Be sure to check your inbox for a verification e-mail!
Click the "Verify Now" button and voila, your account is created! You can now enjoy shopping from our many verticals including stationery and pantry to choose from. Happy shopping!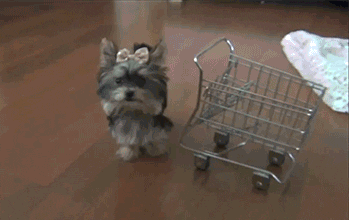 Gif source: Giphy
Since it's your first time signing up with Supplycart, to show our gratitude you'll be receiving a RM 20 off voucher!
Applying Your Voucher
1) Your voucher code is called WELCOME20
2) Enter the code before you checkout and click "Apply"
3) You'll find your final amount deducted while checking out.
---
Stay tuned for future user guides on how you can use the features on our website! Part 2 will be on how to add items into your cart and how to checkout. Discover the various payment methods we have available by reading Part 2, here!
---
At Supplycart we want you to #workhappy! So let us handle all your office needs– from replenishing  your pantry to restocking your office supplies, Supplycart is here to manage your office better. For more on our hassle-free service, visit our website at supplycart.my.
Enjoyed what you read? Scroll down and click the "follow" button to subscribe to our blog!