Think all that A4 paper in your office is solely for printing purposes? Think again. Supplycart is here to show you how your stock of A4 Paper (even its box) can be re-purposed into useful and fun products all while being environmentally friendly! And don't worry, none of the re-purposing ways require you to consume paper.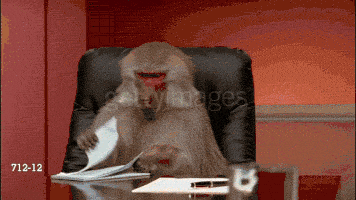 Gif source: Giphy
1) Stack 'em up!
If you're unfamiliar with the term "ream", you can refer to our quick A4 paper guide for all the paper related jargon you need to know! Here's a quick refresher: A ream essentially refers to a packet of paper that contains about 450 sheets of paper. Usually offices would get boxes of A4 paper that would contain 20 reams of paper in a box. Now that's a lot of boxes AND reams!
Wondering how you can creatively put those unopened paper reams to good use? Stack em' up! Here's what happened when one of our tables broke:
As a substitute to fixing the broken table leg, our A4 paper reams and boxes came in handy and saved the day!
Another way A4 paper reams have helped the Supplycart office is by helping us work comfortably (and ultimately #workhappy) by being great desktop stands so our screens are at our eye level.
2) Purchasing paper trays? Ain't nobody got time for that!
You can save money on purchasing paper trays by DIY-ing your own with your A4 paper boxes. It's incredibly easy and you only need a pair of scissors and an A4 paper box, or a few depending on how many trays you want to make.
You can make one in a matter of minutes. If you're using the bottom half of the A4 Paper box, you can cut out a square opening at one of the sides to make it easier to load and unload paper. Easily label your make-shift tray with a post-it note.
Want to save more time? Just use the top cover of the A4 paper box, no scissors required!
3) Game of thrones
Got a whole lot of A4 boxes lying around? You can use it to make furniture (yes, you read that right). Creatively stack 'em up and you can have your very own A4 paper throne where you can sit #likeaboss!
4) Have a (paper) ball of a good time!
If you've used both sides of your A4 paper don't be so quick to put them in the trash can! You can now make recycling in your office more fun by creating games like paper basketball where your colleagues can unleash their inner Michael Jordan or Lebron James.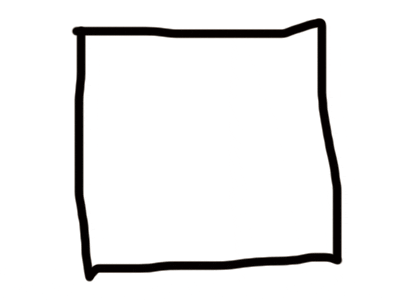 Gif source: Giphy
You can also ignite the competitive spirit within your colleagues by having a paper airplane competition. Get the team together and strategize what's the best way to make your paper plane fly the furthest. A great way to not only re-utilize your A4 paper but also a fun way to take a quick break from work!
---
You can now get the best A4 paper brands at the best prices with Supplycart! Let us know your preferred brand and we will quote you the best price. A4 paper subscriptions are also available. Place your orders here.
---
At Supplycart we want you to #workhappy! So let us handle all your office needs– from replenishing your pantry to restocking your office supplies, Supplycart is here to manage your office better. For more on our hassle-free service, visit our website at supplycart.my.
Enjoyed what you read? Scroll down and click the "follow" button to subscribe to our blog!