Your Office Party Checklist: Chinese New Year Edition
Chinese New Year is around the corner and the Supplycart team is excited to spend it with our loved ones over the public holiday and ring in the Year of the Dog.
The Chinese New Year celebration may continue past its public holiday dates of 16th and 17th February 2018 and the celebration spans over the next 15 days up until March 2nd.
We bet your office is festively decorated with lanterns and other adornments that are in red as you gear up to celebrate Chinese New Year with your colleagues.
Bless Malaysia for having many cultural celebrations as it allows us employees to host office parties!
If you are hosting a Chinese New Year celebration in your office once everyone comes back from leave, you may want to have your office party checklist ready and on hand and tweak it for a CNY twist this Lunar New Year!
Checklist item #1: Food
Image source: stellamun on makeagif.com
Yee Sang is a Chinese New Year must-have when it comes to food. The combination of multiple shredded ingredients signify auspicious symbols of prosperity and abundance. The best part about having a Yee Sang platter before diving into your CNY celebration in your office is the toss. And we all know that the higher the toss, the better and more prosperous it is! Don't forget to say your wishes for the new year amidst tossing the now combined Yee Sang ingredients to express your hopes for the 2018 Lunar New Year!
Prepping for a full on Yee Sang platter can be a lengthy process that involves a lot of shredding and cutting since it has many components. Save the hassle of preparing Yee Sang for your office party by placing an order for a platter delivered right to your office party venue!
Checklist item #2: Entertainment
Gif source: Giphy
How to make this year's Chinese New Year office party an extra special one? Host a lion dance! It'd be a total crowd pleaser that will leave your work neighbours envious.
Lion dances are more than just a customary form of entertainment during the festive period. Similar to the above mentioned Yee Sang, a lion dance is highly symbolic of courage, stability and superiority.
Lion dances can also steer away negative energy and spirits so you'll be starting the new year on the right foot!
Checklist item #3: Gifts and angpaos
Gif source: Giphy
All the single non-married employees rejoice as you'll be getting your ang paos from your married co-workers ;)
A great gift you can share among your colleagues are gift hampers. Chinese New Year themed gift hampers containing your festive favourites from the classic pineapple tarts to dried fruit, honey and premium tea.
If you're looking for a more traditional gift as a token of appreciation and prosperity you can never go wrong the CNY essential: mandarin oranges!
---
Get all your checklist items and plan your next office party with the help of Supplycart! Enjoy our Chinese New Year offerings from now up til 2nd March 2018.
---
Supplycart is your one-stop e-procurement platform for everything your office needs. From replenishing your pantry goods to restocking your stationeries, we'll help you manage your office better for you to #workhappy. Visit www.supplycart.my today!
Related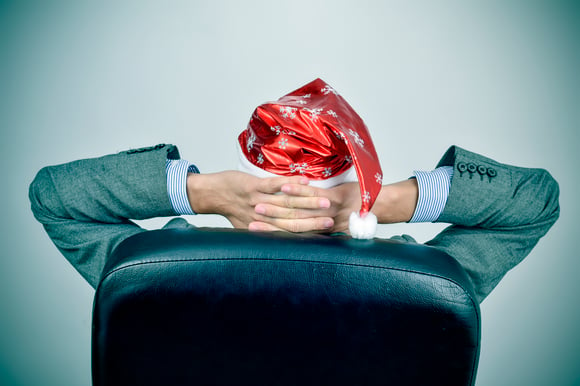 In "Chinese New Year", "Chinese New Year 2018", "dog", "dog year", "Festivities", "office party", "Year of the dog"
In "Chinese New Year", "Chinese New Year 2018", "dog", "dog year", "Festivities", "office party", "Year of the dog"
In "Chinese New Year", "Chinese New Year 2018", "dog", "dog year", "Festivities", "office party", "Year of the dog"