Ramadhan: How to get ready? Tips for successful fasting at work
17 May 2018 marks the start of the Ramadhan in Malaysia, if you are participating; are you ready? Is your workplace ready? Do you actually know what Puasa is all about? We are here to provide you with the answers.
During Puasa (Ramadhan + Raya), 1.6 billion Muslims around the world focus on religious devotion, fasting and giving to charity. Why do Muslims participate in the Ramadan? Especially when there is so much delicious food around in Malaysia.. Some say participating trains the willpower of the individual, that when times get hard, they know they are able to push themselves to do what is right. You probably knew this all, but did you ever think of the effects of the Ramadhan on the working life? With roughly 18.9 million Muslims participating in Malaysia, how to keep them motivated at the workplace?
What about the working Muslims? How to fast successfully at the office? Client lunches and tight schedules can make the combination of work and Puasa harder. As an HR team, how can you support and adapt your office to meet the needs of your fasting employees? While at the same time maintain a productive and happy work environment? This article provides you with 4 tips on how to make Ramadhan a success at work.
Communicate!
Wh
at are the expectations of your employees? And what do you expect from your boss during Puasa? Flexibility and understanding for a short period of time could enable your employees to work most productive and remain happy employees. The key to achieve this is communication. Create a plan together matching both parties their expectations and discuss how to fulfill them. When the plan is in place; keep reviewing it during Puasa. A few things you could consider:
Adapted working times: wh

en are your employees on a high energy level? Use these hours wisely.

Adapted working hours

: are your employees spending more time with their family? Do they need to apply for leave for these hours? Or is there an overall reduction on working hours?

Divide the lunchbreak: in multiple little breaks / time for additional prayers.
2. Don't waste food
In charge of the weekly pantry groceries? Then you can start thinking of adjusting your weekly / monthly ordering, start with asking yourself a few simple questions.
What does Raya mean for your pantry stock?

How can you adapt your groceries to your needs?

Are there additional products that you need this upcoming month?
You can easily calculate if you can save food from being wasted:
Total number of fasting employees / total number of employees x 100%= percentage of people fasting
% of fasting employees x total consumption of a product = the amount of products you can leave out of your order
Please keep in mind that it is just an estimation, it depends on the personal preferences as well. For example the consumption of non-halal products will probably be the same.
3. Keep your employees (and yourself) happy!
How? With dates for example! Prophet Muhammad set the example of breaking his fast with dates, this is how a tradition is born. At Supplycart we added carefully selected dates to our assortment, check it out here. Next to the fact that it is a tradition, dates are also a natural source of glucose, which helps upgrade the energy level and it also hydrates. Another product you could think of are extra fruits and nuts to help your employees stay healthy and get the nutrients they need. Nuts gives energy over a longer amount of time and help to feel full. Fruits contain vitamin C which boosts the immune system. More about fruits can be found here.
4. Join in celebrating Raya Eidulfit
14 June 2018 the fasting Month ends, followed by a big feast on Friday 15 June 2018, in Malaysia known as a public holiday. The exchanging of gifts and celebration of this is better known as "Eid-ul-Fit or Aidilfitri". 21% of Malay employers gift their employees during Raya, are you already one of them? Not sure what to give? You could for example think of Raya Hampers for gifting. Other employers mark the end of the holy month by hosting a special celebration dinner, which you can simply arrange with a caterer. We went ahead and already selected the finest caterers for you.
The whole assortment of Raya products is now online! Find our contact details below and feel free to contact our experienced Sales staff regards all your remaining questions about catering, gifting, other products or any inquiries.
Finally, time for some facts!
Supplycart is here to help you streamline your office supplies sourcing process. With auto-restock options available, your office will never run out of stationery again. Let us manage your office better, visit www.supplycart.my today for all your #workhappy needs!
*according to a 2011 study: Productivity during in Ramadan: Strategies For The Modern Muslim Work Environment
Related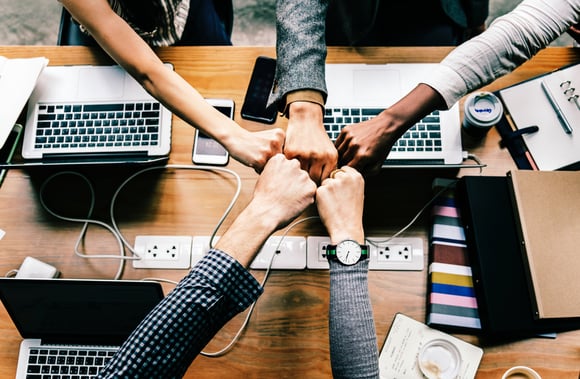 In "Puasa & Raya 2018"